My name is Bence Ujj and I'm a passionate story teller who loves using the power of video for creating exciting, informative, and effective presentations for my clients. I can quickly edit using a variety of software and effectively and creatively shoot video in a diverse range of environments. I understands optimal file compressions for the Internet, broadcast television, DVDs, and email.
My Work History:
Surya, Kennesaw, GA. 10/2014 to present
Corporate Video Producer
Shot and edited all internal corporate videos for use on the company's website.
Used 5D Mark II cameras, Premiere Pro, After Effects and Audition for editing.
Ensured all productions maintained a high standard of quality and met the vision and branding strategies of Surya.
Lucid Reality Productions, Raleigh, NC. 02/2014 to 10/2014
Director of Photography/Editor
Operated main camera (Canon 6D), determined the best angles, lenses, and camera rigs to use, established ideal placement of lights for shooting the independent feature film, 'In the Pines'.
Edited the feature film using Premiere Pro.
Burning Oak Studios, Raleigh, NC. 5/2012 to 11/2013
Production Manager, Editor/Cinematographer
Organized the production process from concept to final editing of all video related projects while supervising a staff of six people and assigning individual tasks for each team member.
Facilitated the hiring of three employees and helped with their training and acclimation to our workflow.
Edited half hour to two hour long DVDs for artists, commercials, web videos, testimonials and promotional videos using Premiere Pro, Final Cut Pro, After Effects and Audition.
Operated Canon XF305 and Canon Mark II 5D cameras with a jib arm, Steadicam, camera dolly, shoulder mount, and boom microphone for studio and on location shoots.
Utilized a green screen set up, as well as a hard set with props and backdrops in the studio for filming, and used portable lights, reflectors for location shoots.
Yay Creative Group, Raleigh, NC. 2/2011 to 5/2012
Editor/Cinematographer
Edited several commercials and testimonials for local businesses using Sony Vegas, Adobe Premiere Pro, and After Effects.
Taped content for commercial productions on location and with a portable green screen.
Used Adobe Audition for enhancing audio
The C Group, Raleigh, NC. 10/2010 to 6/2014
Freelance Production Assistant
Worked corporate video shoots as 2nd camera and production assistant
Edited testimonials, commercials and composed a DVD for the NC. Center for Biofuels using Premiere Pro.
BLAB Television Network, Pensacola, FL. 5/2008 to 9/2010
Head Director/Video Production Specialist
Directed several half hour and hour long live and taped shows on a nightly basis.
Edited several commercials and shows using Premiere Pro, Final Cut Pro, Edius, DPS Velocity and After Effects.
Frequently used an audio board for many live and taped shows.
Operated studio and field cameras for a variety of shots and maneuvers.
Worked as a floor director, helped assemble set pieces inside the studio and on location, applied microphones to the talent.
Designed necessary graphics and backgrounds for green screens using Adobe Photoshop.
Total Golf Systems Internship, Pensacola, FL. 2008 Semester
Director/Cinematographer/Editor
Directed a variety of fitness videos using a three camera set up.
Edited the fitness videos for a DVD ready formant using Premiere Pro.
Education:
University of West Florida, Pensacola, FL. BA, Graduated: 2008
Majored in Telecommunications and Film
Minored in Digital Art and Psychology
Ashford University, Online MAOM, Graduated: 2010
Obtained a Master of Arts degree in Organizational Management.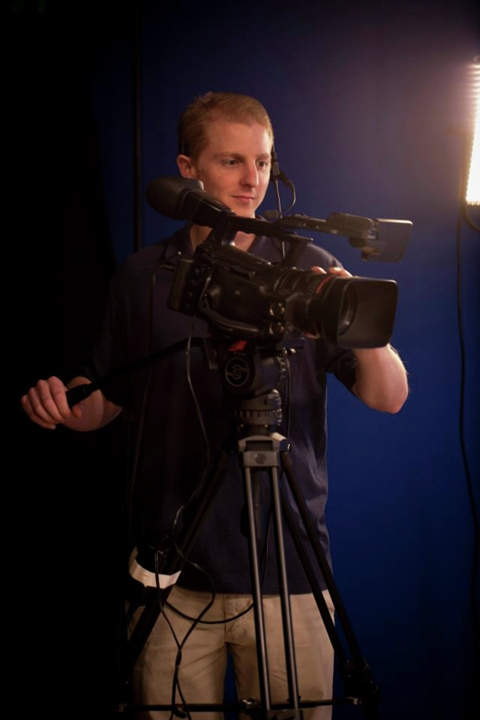 Profile